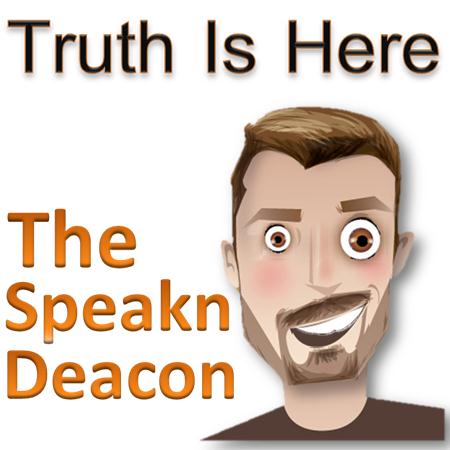 Role of High Priest
[Heb 5:1 ESV] For every high priest chosen from among men is appointed to act on behalf of men in relation to God, to offer gifts and sacrifices for sins.
[Heb 5:2 ESV] He can deal gently with the ignorant and wayward, since he himself is beset with weakness.
[Heb 5:3 ESV] Because of this he is obligated to offer sacrifice for his own sins just as he does for those of the people.
[Heb 5:4 ESV] And no one takes this honor for himself, but only when called by God, just as Aaron was.
Jesus is The High Priest
[Heb 5:5 ESV] So also Christ did not exalt himself to be made a high priest, but was appointed by him who said to him, "You are my Son, today I have begotten you";
Paul in Acts 13, also refers to the following Psalm.
[Psa 2:7 ESV] I will tell of the decree: The LORD said to me, "You are my Son; today I have begotten you.
God Verbally Announces Jesus is His Son.
[Mat 3:16 ESV] And when Jesus was baptized, immediately he went up from the water, and behold, the heavens were opened to him, and he saw the Spirit of God descending like a dove and coming to rest on him;
[Mat 3:17 ESV] and behold, a voice from heaven said, "This is my beloved Son, with whom I am well pleased."
[Heb 5:6 ESV] as he says also in another place, "You are a priest forever, after the order of Melchizedek."
Psalm 110: 4.
[Psa 110:4 ESV] The LORD has sworn and will not change his mind, "You are a priest forever after the order of Melchizedek."
[Heb 5:7 ESV] In the days of his flesh, Jesus offered up prayers and supplications, with loud cries and tears, to him who was able to save him from death, and he was heard because of his reverence.
Matthew and Mark record His agony in the Garden.
[Mat 26:37 ESV] And taking with him Peter and the two sons of Zebedee, he began to be sorrowful and troubled.
[Mat 26:38 ESV] Then he said to them, "My soul is very sorrowful, even to death; remain here, and watch with me."
[Mat 26:39 ESV] And going a little farther he fell on his face and prayed, saying, "My Father, if it be possible, let this cup pass from me; nevertheless, not as I will, but as you will."
Luke's Account of Jesus' agony in the Garden, An angel appeared to strengthen Him.
[Luk 22:43 ESV] And there appeared to him an angel from heaven, strengthening him.
On The Cross!
[Mar 15:34 ESV] And at the ninth hour Jesus cried with a loud voice, "Eloi, Eloi, lema sabachthani?" which means, "My God, my God, why have you forsaken me?"
[Mar 15:37 ESV] And Jesus uttered a loud cry and breathed his last.
What was that last Shouts? There were TWO.
[Jhn 19:30 ESV] When Jesus had received the sour wine, he said, "It is finished," and he bowed his head and gave up his spirit.
[Luk 23:46 ESV] Then Jesus, calling out with a loud voice, said, "Father, into your hands I commit my spirit!" And having said this he breathed his last.

"Learned obedience. . ."
[Heb 5:8 ESV] Although he was a son, he learned obedience through what he suffered.
Jesus: He is the Sinless experiencing the curse and the judgment of a sinner.
"Being Made Perfect. . ."
[Heb 5:9 ESV] And being made perfect, he became the source of eternal salvation to all who obey him,
God is Immutable. He does not change.
[Jas 1:17 ESV] Every good gift and every perfect gift is from above, coming down from the Father of lights with whom there is no variation or shadow due to change.
[Psa 102:25 ESV] Of old you laid the foundation of the earth, and the heavens are the work of your hands.
[Psa 102:26 ESV] They will perish, but you will remain; they will all wear out like a garment. You will change them like a robe, and they will pass away,
[Psa 102:27 ESV] but you are the same, and your years have no end.
[Exo 3:14 ESV] God said to Moses, "I AM WHO I AM." And he said, "Say this to the people of Israel, 'I AM has sent me to you.'"
In The Garden, comparison
The serpent lied and said to disobey God was to become like God, knowing good and evil.
God does not know evil.
Who knew evil? . . . the serpent.
Adam and Eve were already "Like" God. They knew no sin.
Jesus comes to "know: experience" this evil when
[2Co 5:21 ESV] For our sake He (God) made Him (Jesus) to be sin who knew no sin, so that in Him (Jesus) we might become the righteousness of God.
Jesus is LEADING THE WAY in undoing, what was done in the garden.
[Heb 5:10 ESV] being designated by God a high priest after the order of Melchizedek.
Who is Melchizedek? The KING-PRIEST of Salem, future - Jerusalem
[Gen 14:18 ESV] And Melchizedek king of Salem brought out bread and wine. (He was priest of God Most High.)
[Gen 14:19 ESV] And he blessed him and said, "Blessed be Abram by God Most High, Possessor of heaven and earth;
[Gen 14:20 ESV] and blessed be God Most High, who has delivered your enemies into your hand!" And Abram gave him a tenth of everything.
The author pauses, realizing he is going to have to explain a lot more stuff, so he takes a moment to chastise and exhort the Christians.
[Heb 5:11 ESV] About this we have much to say, and it is hard to explain, since you have become dull of hearing.
(Point of Context) Jews should know their Old Testament.
Messianic Jews and Gentile Believers (The Christians) Should know the Gospel - Hebrews Chapter 6.
[Heb 5:12 ESV] For though by this time you ought to be teachers, you need someone to teach you again the basic principles of the oracles of God. You need milk, not solid food,
[Heb 5:13 ESV] for everyone who lives on milk is unskilled in the word of righteousness, since he is a child.
[Heb 5:14 ESV] But solid food is for the mature, for those who have their powers of discernment trained by constant practice to distinguish good from evil.
Again Garden comparison: Truly knowing Good from evil.
Apart from Christ, we are not like God. We don't know good from evil. We only know evil.
[Rom 12:2 ESV] Do not be conformed to this world, but be transformed by the renewal of your mind, that by testing you may discern what is the will of God, what is good and acceptable and perfect.
** RC Sproul "The subtleties of the devil are only subtle because Christians don't know their Bible."