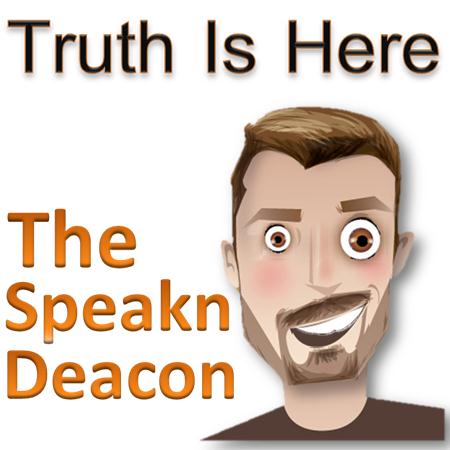 [Heb 4:1 ESV] Therefore, while the promise of entering his rest still stands, let us fear lest any of you should seem to have failed to reach it.
**Time for us to do a personal spiritual inventory**
How Am I responding to God's Bible, Right Now, Today?
Therefore: How the Israelites Responded . . . . . .
[Heb 3:15 ESV] As it is said, "Today, if you hear his voice, do not harden your hearts as in the rebellion."
[Heb 3:16 ESV] For who were those who heard and yet rebelled? Was it not all those who left Egypt led by Moses?
[Heb 3:17 ESV] And with whom was he provoked for forty years? Was it not with those who sinned, whose bodies fell in the wilderness?
[Heb 3:18 ESV] And to whom did he swear that they would not enter his rest, but to those who were disobedient?
[Heb 3:19 ESV] So we see that they were unable to enter because of unbelief.
Christians VS Israelites: How we respond to God's Word.
[Heb 4:2 ESV] For good news came to us just as to them, but the message they heard did not benefit them, because they were not united by faith with those who listened.
The REST Zone! God is in the REST ZONE, Some people are in it, some are not.
[Heb 4:3 ESV] For we who have believed enter that rest, as he has said, "As I swore in my wrath, 'They shall not enter my rest,'" although his works were finished from the foundation of the world.
[Heb 4:4 ESV] For he has somewhere spoken of the seventh day in this way: "And God rested on the seventh day from all his works."
[Heb 4:5 ESV] And again in this passage he said, "They shall not enter my rest."
How do you receive the good news?
[Heb 4:6 ESV] Since therefore it remains for some to enter it, and those who formerly received the good news failed to enter because of disobedience,
How do you receive Bible Truth Right Now . . . Today?
[Heb 4:7 ESV] again he appoints a certain day, "Today," saying through David so long afterward, in the words already quoted, "Today, if you hear his voice, do not harden your hearts."
[Heb 4:8 ESV] For if Joshua had given them rest, God would not have spoken of another day later on.
[Heb 4:9 ESV] So then, there remains a Sabbath rest for the people of God,
[Heb 4:10 ESV] for whoever has entered God's rest has also rested from his works as God did from his.
[Heb 4:11 ESV] Let us therefore strive to enter that rest, so that no one may fall by the same sort of disobedience.
God's Rest Begins Today!
Today, receive God's Truth.
Sabbath Rest begins when we have been SAVED.
First for Salvation,
Second for your life's Purpose.
Our Purpose & Meaning begin to Mature.
New Creation
[2Co 5:17 ESV] Therefore, if anyone is in Christ, he is a new creation. The old has passed away; behold, the new has come.
[2Co 5:18 ESV] All this is from God, who through Christ reconciled us to himself and gave us the ministry of reconciliation;
New Heart
[Eze 36:26 ESV] And I will give you a new heart, and a new spirit I will put within you. And I will remove the heart of stone from your flesh and give you a heart of flesh.
[Eze 36:27 ESV] And I will put my Spirit within you, and cause you to walk in my statutes and be careful to obey my rules.
A Child of God
[Jhn 1:11 ESV] He came to his own, and his own people did not receive him.
[Jhn 1:12 ESV] But to all who did receive him, who believed in his name, he gave the right to become children of God,
[Jhn 1:13 ESV] who were born, not of blood nor of the will of the flesh nor of the will of man, but of God.
Rest from our vain works, Meaningless, empty lives.
[Eph 2:4 ESV] But God, being rich in mercy, because of the great love with which he loved us,
[Eph 2:5 ESV] even when we were dead in our trespasses, made us alive together with Christ--by grace you have been saved--
[Eph 2:6 ESV] and raised us up with him and seated us with him in the heavenly places in Christ Jesus,
[Eph 2:7 ESV] so that in the coming ages he might show the immeasurable riches of his grace in kindness toward us in Christ Jesus.
[Eph 2:8 ESV] For by grace you have been saved through faith. And this is not your own doing; it is the gift of God,
[Eph 2:9 ESV] not a result of works, so that no one may boast.
[1Jo 1:9 ESV] If we confess our sins, he is faithful and just to forgive us our sins and to cleanse us from all unrighteousness.
Sabbath Rest!
[Rom 8:19 ESV] For the creation waits with eager longing for the revealing of the sons of God.
[Rom 8:20 ESV] For the creation was subjected to futility, not willingly, but because of him who subjected it, in hope
[Rom 8:21 ESV] that the creation itself will be set free from its bondage to corruption and obtain the freedom of the glory of the children of God.
[Rom 8:22 ESV] For we know that the whole creation has been groaning together in the pains of childbirth until now.
[Rom 8:23 ESV] And not only the creation, but we ourselves, who have the firstfruits of the Spirit, groan inwardly as we wait eagerly for adoption as sons, the redemption of our bodies.
Rest from the following:
Cursed Work!
[Gen 3:17 ESV] And to Adam he said, "Because you have listened to the voice of your wife and have eaten of the tree of which I commanded you, 'You shall not eat of it,' cursed is the ground because of you; in pain you shall eat of it all the days of your life;
[Gen 3:18 ESV] thorns and thistles it shall bring forth for you; and you shall eat the plants of the field.
[Gen 3:19 ESV] By the sweat of your face you shall eat bread, till you return to the ground, for out of it you were taken; for you are dust, and to dust you shall return."
Cursed body!
[Gal 5:17 ESV] For the desires of the flesh are against the Spirit, and the desires of the Spirit are against the flesh, for these are opposed to each other, to keep you from doing the things you want to do.
Suffering, death, pain, fear, frustration, heart break
[Rev 21:3 ESV] And I heard a loud voice from the throne saying, "Behold, the dwelling place of God is with man. He will dwell with them, and they will be his people, and God himself will be with them as their God.
[Rev 21:4 ESV] He will wipe away every tear from their eyes, and death shall be no more, neither shall there be mourning, nor crying, nor pain anymore, for the former things have passed away."
Share the Bible even with those who don't believe it.
[Heb 4:12 ESV] For the word of God is living and active, sharper than any two-edged sword, piercing to the division of soul and of spirit, of joints and of marrow, and discerning the thoughts and intentions of the heart.
[Heb 4:13 ESV] And no creature is hidden from his sight, but all are naked and exposed to the eyes of him to whom we must give account.
Jesus is a General who leads from the Front!
[Heb 4:14 ESV] Since then we have a great high priest who has passed through the heavens, Jesus, the Son of God, let us hold fast our confession.
[Heb 4:15 ESV] For we do not have a high priest who is unable to sympathize with our weaknesses, but one who in every respect has been tempted as we are, yet without sin.
[Heb 4:16 ESV] Let us then with confidence draw near to the throne of grace, that we may receive mercy and find grace to help in time of need.