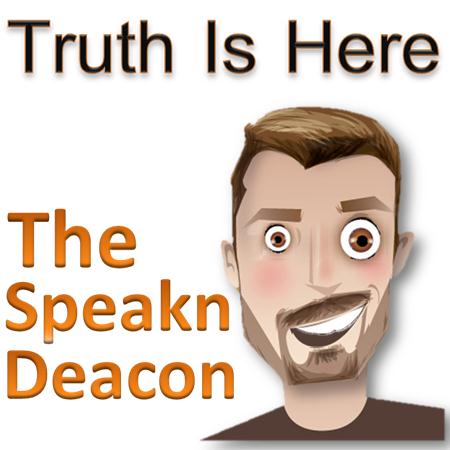 The writer commands us to Pay Much Closer Attention.
[Heb 2:1 ESV] Therefore we must pay much closer attention to what we have heard, lest we drift away from it.
[Heb 2:2 ESV] For since the message declared by angels proved to be reliable, and every transgression or disobedience received a just retribution,
Pay Attention to this Great Salvation; Warning!
[Heb 2:3 ESV] how shall we escape if we neglect such a great salvation?
Mentioned again in Hebrews 10.
[Heb 10:28 ESV] Anyone who has set aside the law of Moses dies without mercy on the evidence of two or three witnesses.
[Heb 10:29 ESV] How much worse punishment, do you think, will be deserved by the one who has trampled underfoot the Son of God, and has profaned the blood of the covenant by which he was sanctified, and has outraged the Spirit of grace?
[Heb 10:30 ESV] For we know him who said, "Vengeance is mine; I will repay." And again, "The Lord will judge his people."
[Heb 10:31 ESV] It is a fearful thing to fall into the hands of the living God.
POINT: God Bore Witness To Jesus
[Heb 2:4 ESV] while God also bore witness by signs and wonders and various miracles and by gifts of the Holy Spirit distributed according to his will.
And Again, Jesus says about His Position.
[Jhn 5:31 ESV] If I alone bear witness about myself, my testimony is not true.
[Jhn 5:32 ESV] There is another who bears witness about me, and I know that the testimony that he bears about me is true.
[Jhn 5:33 ESV] You sent to John, and he has borne witness to the truth.
[Jhn 5:34 ESV] Not that the testimony that I receive is from man, but I say these things so that you may be saved.
[Jhn 5:35 ESV] He was a burning and shining lamp, and you were willing to rejoice for a while in his light.
[Jhn 5:36 ESV] But the testimony that I have is greater than that of John. For the works that the Father has given me to accomplish, the very works that I am doing, bear witness about me that the Father has sent me.
[Jhn 5:37 ESV] And the Father who sent me has himself borne witness about me. His voice you have never heard, his form you have never seen,
[Jhn 5:38 ESV] and you do not have his word abiding in you, for you do not believe the one whom he has sent.
[Jhn 5:39 ESV] You search the Scriptures because you think that in them you have eternal life; and it is they that bear witness about me,
[Jhn 5:40 ESV] yet you refuse to come to me that you may have life.
Hebrews 2:3 continued. . . "It was declared at first by the Lord, and it was attested to us by those who heard,"
Declared by the Lord
[Luk 9:34 ESV] As he was saying these things, a cloud came and overshadowed them, and they were afraid as they entered the cloud.
[Luk 9:35 ESV] And a voice came out of the cloud, saying, "This is my Son, my Chosen One; listen to him!"
[Luk 9:36 ESV] And when the voice had spoken, Jesus was found alone. And they kept silent and told no one in those days anything of what they had seen.
The Testimony of God.
[1Jo 5:5 ESV] Who is it that overcomes the world except the one who believes that Jesus is the Son of God?
[1Jo 5:6 ESV] This is he who came by water and blood--Jesus Christ; not by the water only but by the water and the blood. And the Spirit is the one who testifies, because the Spirit is the truth.
[1Jo 5:7 ESV] For there are three that testify:
[1Jo 5:8 ESV] the Spirit and the water and the blood; and these three agree.
[1Jo 5:9 ESV] If we receive the testimony of men, the testimony of God is greater, for this is the testimony of God that he has borne concerning his Son.
Peter Declares about the Testimony from God the Father.
[2Pe 1:16 ESV] For we did not follow cleverly devised myths when we made known to you the power and coming of our Lord Jesus Christ, but we were eyewitnesses of his majesty.
[2Pe 1:17 ESV] For when he received honor and glory from God the Father, and the voice was borne to him by the Majestic Glory, "This is my beloved Son, with whom I am well pleased,"
[2Pe 1:18 ESV] we ourselves heard this very voice borne from heaven, for we were with him on the holy mountain.
[2Pe 1:19 ESV] And we have the prophetic word more fully confirmed, to which you will do well to pay attention as to a lamp shining in a dark place, until the day dawns and the morning star rises in your hearts,
[2Pe 1:20 ESV] knowing this first of all, that no prophecy of Scripture comes from someone's own interpretation.
[2Pe 1:21 ESV] For no prophecy was ever produced by the will of man, but men spoke from God as they were carried along by the Holy Spirit.
The Creator experienced His Creation in the form of His Creatures.
[Heb 2:5 ESV] For it was not to angels that God subjected the world to come, of which we are speaking.
[Heb 2:6 ESV] It has been testified somewhere, "What is man, that you are mindful of him, or the son of man, that you care for him?
[Heb 2:7 ESV] You made him for a little while lower than the angels; you have crowned him with glory and honor,
[Heb 2:8 ESV] putting everything in subjection under his feet." Now in putting everything in subjection to him, he left nothing outside his control. At present, we do not yet see everything in subjection to him.
Jesus is Leading the way through the River of Death.
[Heb 2:9 ESV] But we see him who for a little while was made lower than the angels, namely Jesus, crowned with glory and honor because of the suffering of death, so that by the grace of God he might taste death for everyone.
[Heb 2:10 ESV] For it was fitting that he, for whom and by whom all things exist, in bringing many sons to glory, should make the founder of their salvation perfect through suffering.
Not a "purging" but Profound Leading.
We: Sinful being made sinless.
Jesus: Sinless experiencing the curse and the judgment of a sinner.
[Heb 2:11 ESV] For He who sanctifies and those who are sanctified all have one source. That is why He is not ashamed to call them brothers,
Friends of God:
[Jhn 15:15 ESV] No longer do I call you servants, for the servant does not know what his master is doing; but I have called you friends, for all that I have heard from my Father I have made known to you.
[Heb 2:12 ESV] saying, "I will tell of your name to my brothers; in the midst of the congregation I will sing your praise."
Quoting Psalm 22! Many prophecies of the Christ are there.
[Psa 22:1 ESV] To the choirmaster: according to The Doe of the Dawn. A Psalm of David. My God, my God, why have you forsaken me? Why are you so far from saving me, from the words of my groaning?
[Psa 22:7 ESV] All who see me mock me; they make mouths at me; they wag their heads;
[Psa 22:8 ESV] "He trusts in the LORD; let him deliver him; let him rescue him, for he delights in him!"
[Psa 22:16 ESV] For dogs encompass me; a company of evildoers encircles me; they have pierced my hands and feet--
[Psa 22:17 ESV] I can count all my bones-- they stare and gloat over me;
[Psa 22:18 ESV] they divide my garments among them, and for my clothing they cast lots.
[Heb 2:13 ESV] And again, "I will put my trust in him." And again, "Behold, I and the children God has given me."
[Isa 8:18 ESV] Behold, I and the children whom the LORD has given me are signs and portents in Israel from the LORD of hosts, who dwells on Mount Zion.
[Heb 2:14 ESV] Since therefore the children share in flesh and blood, he himself likewise partook of the same things, that through death he might destroy the one who has the power of death, that is, the devil,
Power over death? Not the same as God's power.
force, strength, . . . to break things.
Devil needs permission to break things.
[Job 1:9 ESV] Then Satan answered the LORD and said, "Does Job fear God for no reason?
[Job 1:10 ESV] Have you not put a hedge around him and his house and all that he has, on every side? You have blessed the work of his hands, and his possessions have increased in the land.
[Job 1:11 ESV] But stretch out your hand and touch all that he has, and he will curse you to your face."
[Job 1:12 ESV] And the LORD said to Satan, "Behold, all that he has is in your hand. Only against him do not stretch out your hand." So Satan went out from the presence of the LORD.
God's Power is more than breaking things.
[Mat 10:28 ESV] And do not fear those who kill the body but cannot kill the soul. Rather fear him who can destroy both soul and body in hell.
Jesus saving us from death and slavery.
[Heb 2:15 ESV] and deliver all those who through fear of death were subject to lifelong slavery.
[Heb 2:16 ESV] For surely it is not angels that he helps, but he helps the offspring of Abraham.
[Heb 2:17 ESV] Therefore he had to be made like his brothers in every respect, so that he might become a merciful and faithful high priest in the service of God, to make propitiation for the sins of the people.
Propitiation: to make favorably inclined; appease; conciliate.
[Heb 2:18 ESV] For because he himself has suffered when tempted, he is able to help those who are being tempted.
The Perfect being subjected to an imperfect environment.
Then taking on the imperfection and being punished by God for it.
[2Co 5:21 ESV] For our sake he made him to be sin who knew no sin, so that in him we might become the righteousness of God.