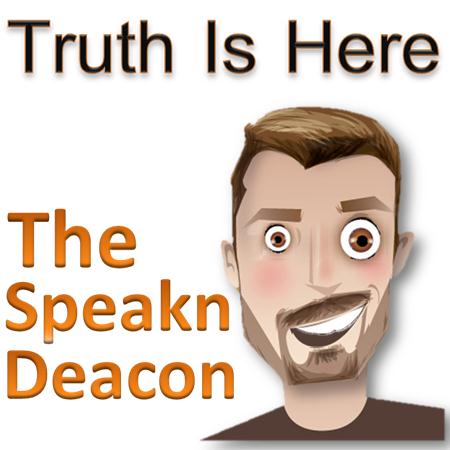 The Law
The Second time God gave Moses the 10 Commandments.
[Exo 20:1 ESV] And God spoke all these words, saying,
[Exo 20:2 ESV] "I am the LORD your God, who brought you out of the land of Egypt, out of the house of slavery.
[Exo 20:3 ESV] "You shall have no other gods before me.
[Exo 20:4 ESV] "You shall not make for yourself a carved image, or any likeness of anything that is in heaven above, or that is in the earth beneath, or that is in the water under the earth.
[Exo 20:5 ESV] You shall not bow down to them or serve them, for I the LORD your God am a jealous God, visiting the iniquity of the fathers on the children to the third and the fourth generation of those who hate me,
[Exo 20:6 ESV] but showing steadfast love to thousands of those who love me and keep my commandments.
[Exo 20:7 ESV] "You shall not take the name of the LORD your God in vain, for the LORD will not hold him guiltless who takes his name in vain.
[Exo 20:8 ESV] "Remember the Sabbath day, to keep it holy.
[Exo 20:9 ESV] Six days you shall labor, and do all your work,
[Exo 20:10 ESV] but the seventh day is a Sabbath to the LORD your God. On it you shall not do any work, you, or your son, or your daughter, your male servant, or your female servant, or your livestock, or the sojourner who is within your gates.
[Exo 20:11 ESV] For in six days the LORD made heaven and earth, the sea, and all that is in them, and rested on the seventh day. Therefore the LORD blessed the Sabbath day and made it holy.
[Exo 20:12 ESV] "Honor your father and your mother, that your days may be long in the land that the LORD your God is giving you.
[Exo 20:13 ESV] "You shall not murder.
[Exo 20:14 ESV] "You shall not commit adultery.
[Exo 20:15 ESV] "You shall not steal.
[Exo 20:16 ESV] "You shall not bear false witness against your neighbor.
[Exo 20:17 ESV] "You shall not covet your neighbor's house; you shall not covet your neighbor's wife, or his male servant, or his female servant, or his ox, or his donkey, or anything that is your neighbor's."

We All Broke The Law.
[Rom 3:9 ESV] What then? Are we Jews any better off? No, not at all. For we have already charged that all, both Jews and Greeks, are under sin,
[Rom 3:10 ESV] as it is written: "None is righteous, no, not one;
[Rom 3:18 ESV] "There is no fear of God before their eyes."
[Rom 3:19 ESV] Now we know that whatever the law says it speaks to those who are under the law, so that every mouth may be stopped, and the whole world may be held accountable to God.
[Rom 3:20 ESV] For by works of the law no human being will be justified in his sight, since through the law comes knowledge of sin.
[Rom 6:23 ESV] For the wages of sin is death, but the free gift of God is eternal life in Christ Jesus our Lord.
Because we broke God's Laws, we are enemies of God and He is enemies of us.
Remember God does not owe us Mercy & Grace, He owes us Justice.
Wrath of God
[Jhn 3:36 ESV] Whoever believes in the Son has eternal life; whoever does not obey the Son shall not see life, but the wrath of God remains on him. Implies pre-condition.
[Rom 1:18 ESV] For the wrath of God is revealed from heaven against all ungodliness and unrighteousness of men, who by their unrighteousness suppress the truth.
[Rom 5:9 ESV] Since, therefore, we have now been justified by his blood, much more shall we be saved by him from the wrath of God.
How Can a Righteous God Satisfy His Own Justice?
Send a Sinless Substitute to receive His Wrath in our place.
So God The Father, Sent God The Son.
Sinless Christ
Jesus Did Not Break God's Law.
[Heb 9:14 ESV] how much more will the blood of Christ, who through the eternal Spirit offered himself without blemish to God, purify our conscience from dead works to serve the living God.
[Heb 4:15 ESV] For we do not have a high priest who is unable to sympathize with our weaknesses, but one who in every respect has been tempted as we are, yet without sin.
[1Pe 2:22 ESV] He committed no sin, neither was deceit found in his mouth.
[1Jo 3:5 ESV] You know that he appeared in order to take away sins, and in him there is no sin.
Christians are Commanded to tell others.
[2Co 5:18 ESV] All this is from God, who through Christ reconciled us to himself and gave us the ministry of reconciliation;
[2Co 5:19 ESV] that is, in Christ God was reconciling the world to himself, not counting their trespasses against them, and entrusting to us the message of reconciliation.
[2Co 5:20 ESV] Therefore, we are ambassadors for Christ, God making his appeal through us. We implore you on behalf of Christ, be reconciled to God.
[2Co 5:21 ESV] For our sake he made him to be sin who knew no sin, so that in him we might become the righteousness of God.
Wrath & Reconciliation.
[Rom 5:10 ESV] For if while we were enemies we were reconciled to God by the death of his Son, much more, now that we are reconciled, shall we be saved by his life.
[Rom 5:11 ESV] More than that, we also rejoice in God through our Lord Jesus Christ, through whom we have now received reconciliation.
The Cross
That is why John the Baptist proclaimed. . . . .
[Jhn 1:29 ESV] The next day he saw Jesus coming toward him, and said, "Behold, the Lamb of God, who takes away the sin of the world!
The Cross is where Justice & Wrath meet Mercy & Grace.
Gods Wrath, Hate & Anger poured down on His Son.
Who was wearing your sins. And He died.
Paul talks about Resurrection. Antioch in Pisidia.
[Act 13:30 ESV] But God raised him from the dead,
[Act 13:31 ESV] and for many days he appeared to those who had come up with him from Galilee to Jerusalem, who are now his witnesses to the people.
[Act 13:32 ESV] And we bring you the good news that what God promised to the fathers,
[Act 13:33 ESV] this he has fulfilled to us their children by raising Jesus, as also it is written in the second Psalm, "'You are my Son, today I have begotten you.'
[Act 13:34 ESV] And as for the fact that he raised him from the dead, no more to return to corruption, he has spoken in this way, "'I will give you the holy and sure blessings of David.'
[Act 13:35 ESV] Therefore he says also in another psalm, "'You will not let your Holy One see corruption.'
[Act 13:36 ESV] For David, after he had served the purpose of God in his own generation, fell asleep and was laid with his fathers and saw corruption,
[Act 13:37 ESV] but he whom God raised up did not see corruption.
The Resurrection
[Jhn 11:25 ESV] Jesus said to her, "I am the resurrection and the life. Whoever believes in me, though he die, yet shall he live,
[Jhn 11:26 ESV] and everyone who lives and believes in me shall never die. Do you believe this?"
[Jhn 11:27 ESV] She said to him, "Yes, Lord; I believe that you are the Christ, the Son of God, who is coming into the world."
The necessity of the Resurrection
[1Co 15:17 ESV] And if Christ has not been raised, your faith is futile and you are still in your sins.
[1Co 15:18 ESV] Then those also who have fallen asleep in Christ have perished.
[1Co 15:19 ESV] If in Christ we have hope in this life only, we are of all people most to be pitied.
[1Co 15:20 ESV] But in fact Christ has been raised from the dead, the firstfruits of those who have fallen asleep.
The Resurrection Gives Us Hope!
[Phl 3:8 ESV] Indeed, I count everything as loss because of the surpassing worth of knowing Christ Jesus my Lord. For his sake I have suffered the loss of all things and count them as rubbish, in order that I may gain Christ
[Phl 3:9 ESV] and be found in him, not having a righteousness of my own that comes from the law, but that which comes through faith in Christ, the righteousness from God that depends on faith--
[Phl 3:10 ESV] that I may know him and the power of his resurrection, and may share his sufferings, becoming like him in his death,
[Phl 3:11 ESV] that by any means possible I may attain the resurrection from the dead.
[Phl 3:12 ESV] Not that I have already obtained this or am already perfect, but I press on to make it my own, because Christ Jesus has made me his own.
Connection of the death & resurrection for you.
[Rom 6:3 ESV] Do you not know that all of us who have been baptized into Christ Jesus were baptized into his death?
[Rom 6:4 ESV] We were buried therefore with him by baptism into death, in order that, just as Christ was raised from the dead by the glory of the Father, we too might walk in newness of life.
[Rom 6:5 ESV] For if we have been united with him in a death like his, we shall certainly be united with him in a resurrection like his.
[Rom 6:6 ESV] We know that our old self was crucified with him in order that the body of sin might be brought to nothing, so that we would no longer be enslaved to sin.
[Rom 6:7 ESV] For one who has died has been set free from sin.
[Rom 6:8 ESV] Now if we have died with Christ, we believe that we will also live with him.
Never Die Again
[Rom 6:9 ESV] We know that Christ, being raised from the dead, will never die again; death no longer has dominion over him.
[Rom 6:10 ESV] For the death he died he died to sin, once for all, but the life he lives he lives to God.
Never Stop Living In The Gospel
[Rom 6:11 ESV] So you also must consider yourselves dead to sin and alive to God in Christ Jesus.
[Rom 6:14 ESV] For sin will have no dominion over you, since you are not under law but under grace.
[Rom 6:22 ESV] But now that you have been set free from sin and have become slaves of God, the fruit you get leads to sanctification and its end, eternal life.
[Rom 6:23 ESV] For the wages of sin is death, but the free gift of God is eternal life in Christ Jesus our Lord.
Law, Grace The Truth
[Jhn 1:17 ESV] For the law was given through Moses; grace and truth came through Jesus Christ.
Hope because of the resurrection
[1Pe 1:3 ESV] Blessed be the God and Father of our Lord Jesus Christ! According to his great mercy, he has caused us to be born again to a living hope through the resurrection of Jesus Christ from the dead,
[1Pe 1:4 ESV] to an inheritance that is imperishable, undefiled, and unfading, kept in heaven for you,
[1Pe 1:5 ESV] who by God's power are being guarded through faith for a salvation ready to be revealed in the last time.
[1Pe 1:6 ESV] In this you rejoice, though now for a little while, if necessary, you have been grieved by various trials,